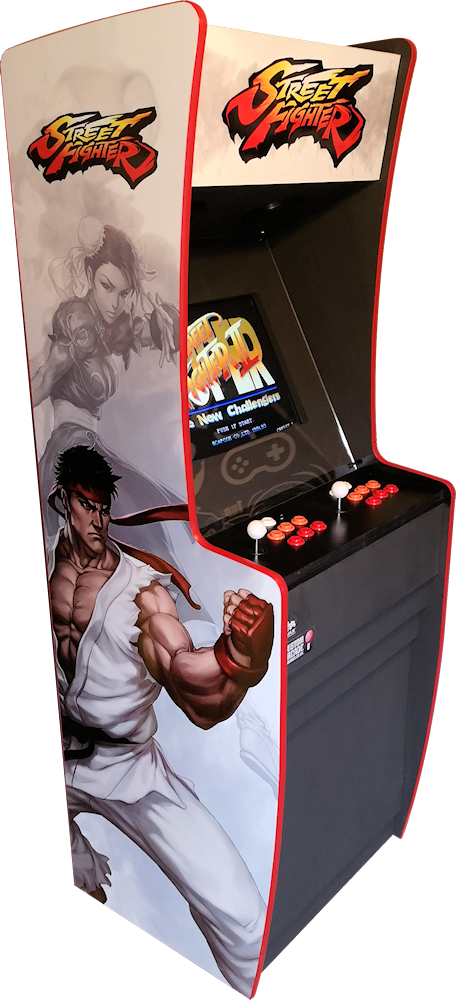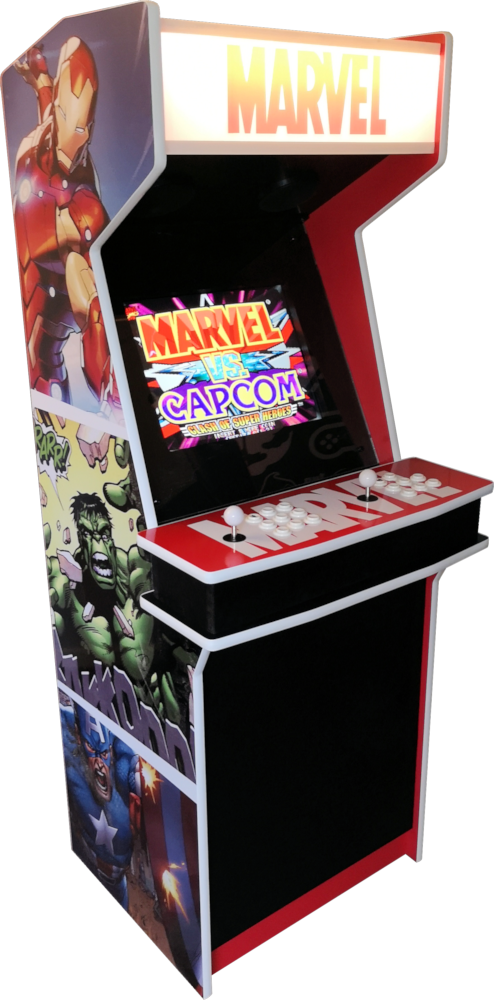 Arcade Machine Sales & Rentals
We manufacture & retail brand new multi-game arcade machines and retro games consoles for sale across the UK and mainland Europe. With a choice of two different game packages, our machines & devices are suitable for home, office and commercial environments. Running a customised version of RetroPie, they're built around the latest Raspberry Pi single board computer *. We also offer full size arcade machine rentals for parties and events across South Wales and the South West of England.
* We're currently using the Raspberry Pi 3 Model B+ as the new Raspberry Pi 4 isn't fully compatible with RetroPie yet. We will of course be using the Pi 4 on all new builds once the new system is ready and we've a chance to test it properly. As of January 2020, all full size arcade machines leaving us will be easily upgradable to the new Raspberry Pi 4 once the update is ready. We'll keep you updated regarding this.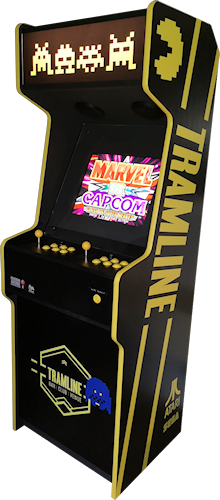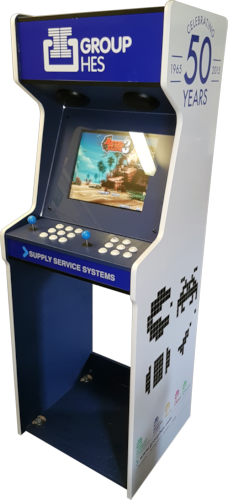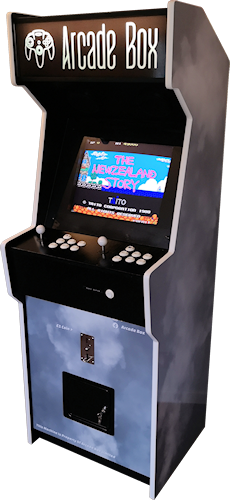 Branded Arcade Machines
Our arcade machines, customised with your business branding. As our machines are all built to order, we offer a degree of customisation with both the cabinet shape and the painted (or vinyl) finish. Our customised multi game arcade machines have found homes right across the UK. An effective, fun way to promote your business.
Customers
Since 2014, we have provided custom builds to the likes of Disney, Gibson (Guitars), Virtually Entertained based at the Silverstone grand prix circuit and many more. We've supplied small businesses across the UK and private customers as far as Jersey, Dublin and even Berlin, Germany. We offer a range of customisation options from on all new arcade machines, Get In Touch for details or check out our Branded Arcade Machines.
Our customer base has grown to include ...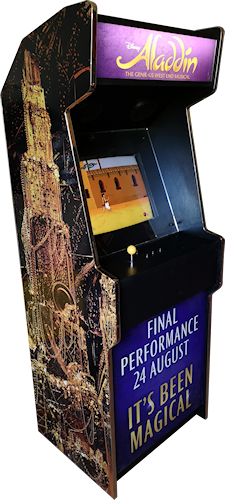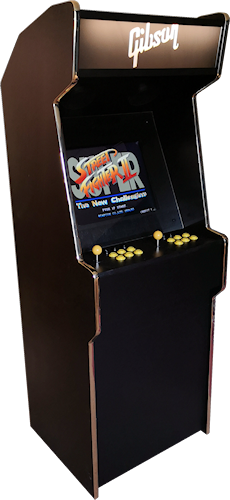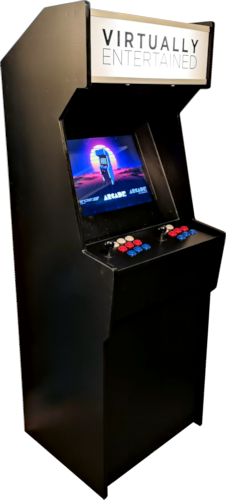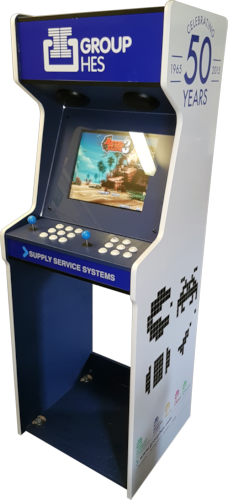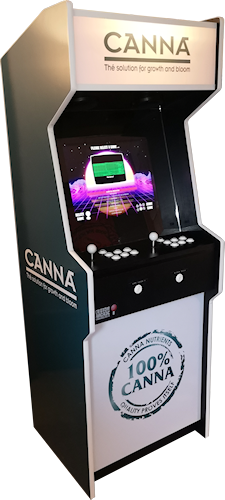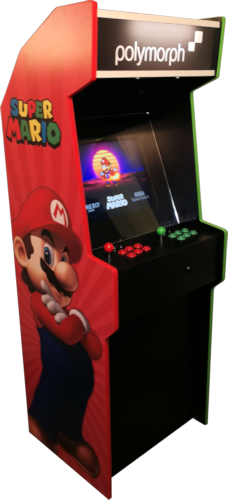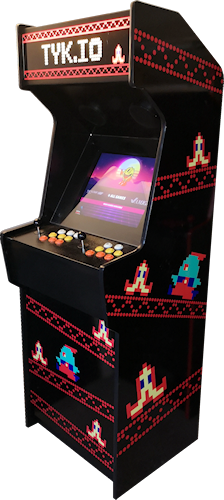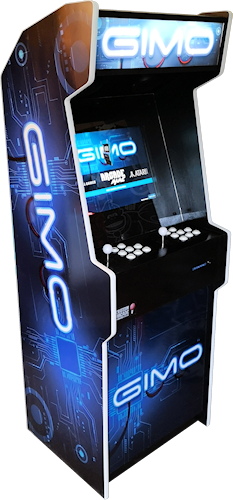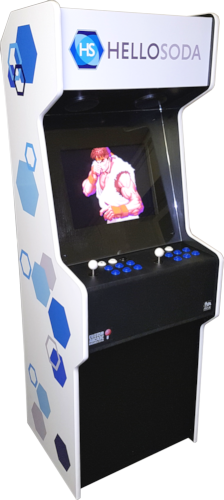 Over 9000 Classic Games
All our arcade machines and retro games consoles are delivered ready to play and fully loaded with over 9000 great retro games. The very best of the 70s, 80s, 90s and early 00s are included - All the arcade and console classics of the era with all your favourites from the SEGA Megadrive, Super Nintendo, Neo Geo AES, Nintendo Entertainment System, Nintendo GameBoy and much more.
Our games system is custom to us and designed around RetroPie with EmulationStation running on the fantastic Raspberry Pi. Each and every game has been tested by us to ensure it runs perfectly and performs exactly as you remember.